MUSIC PRODUCTION, CREATION & COMPOSITION
• All The Professional Music Productions Services You Need in One Place •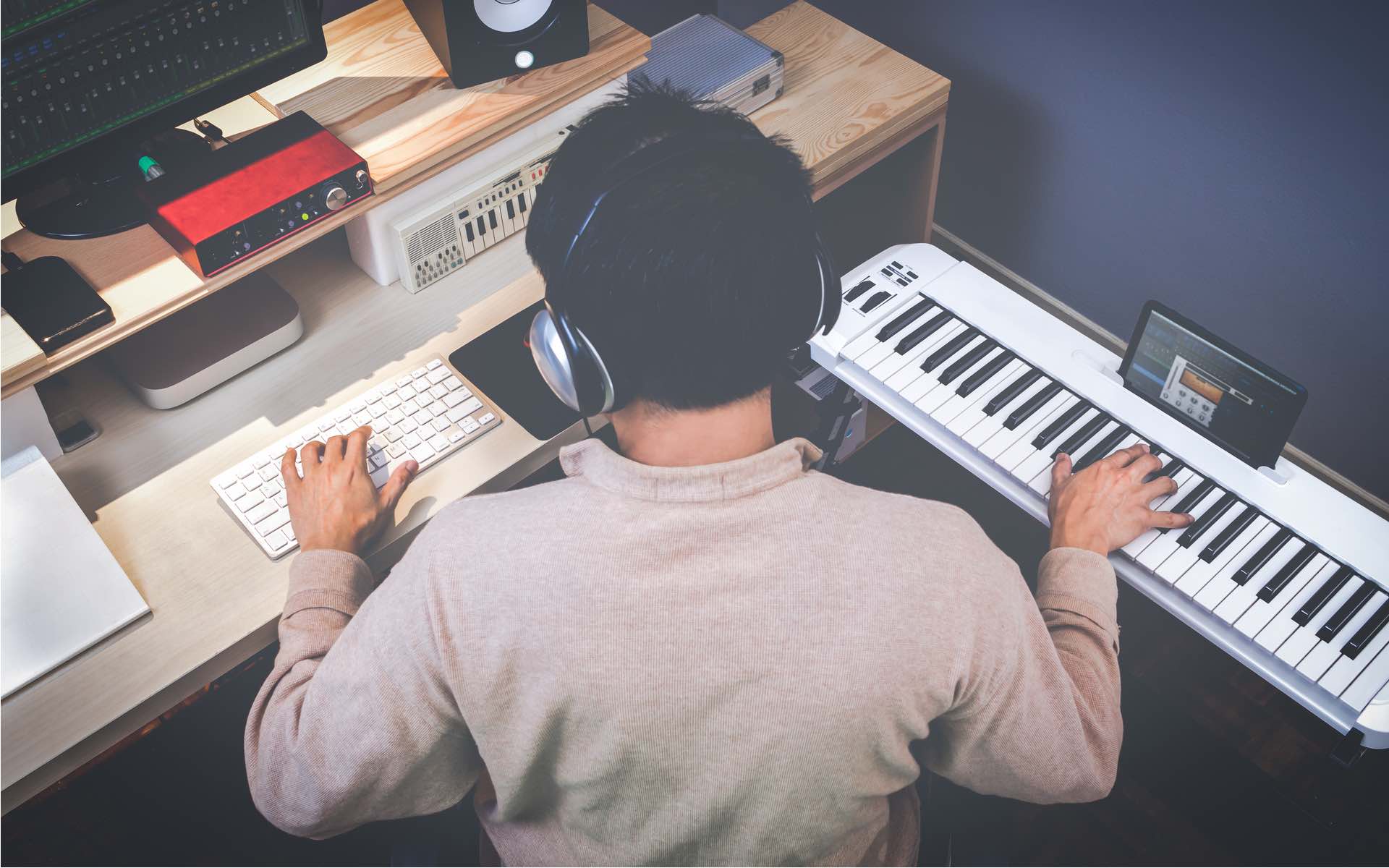 Your 'One-Stop Shop' for Everything Music Production
For over 20+ years I've been successfully working in music production and post-production. This includes music creation, composition, recording, producing, mixing, editing – the whole enchilada. I've worked on film scores, classical ensembles, PSAs, infomercials, podcasts, webisodes, radio and TV ads, album recordings, installations, live performances, and more. You name it, I've probably done it.
Not only am I passionate about music production, creation, and composition (as well as editing and mixing), but I also love using only the best tools for the job. These tools include everything from ProTools, Logic, Digital Performer and Abelton. I can help you for the music or audio for nearly any project (big or small), for any style or genre you can imagine, and in any medium.
Below is a quick breakdown of the different music production services available to you:
RECORDING & POST-PRODUCTION AUDIO
– Full-service audio recording services
– Audio sessions (conducting and producing)
– Automated Dialogue Replacement (ADR)
– Music editing + score mixing
– Custom sound design + foley
– All audio formats available
MUSIC DIRECTION & SUPERVISION
– Music supervision services
– Spotting sessions
– Sync licensing
MUSIC COMPOSITION & CREATION
– Original music composition/creation
– Musical arrangements + orchestrating
– MIDI mockups
– Engraving
MUSIC CONTRACTING & RECORDING
– For any style, genre, format and/or medium
– Digital editing, mixing, and mastering
– Audio conducting + recording
– Full-on session production
How I can best assist you on your project when it comes to music
direction, composition, production – or any of my other services?
Feel free to fill out the quick form below and I'll be happy to get back with you