AUDIO PRODUCTION
• Full-Service Audio + Sound Production Services Based in Easthampton, MA & New Paltz, NY •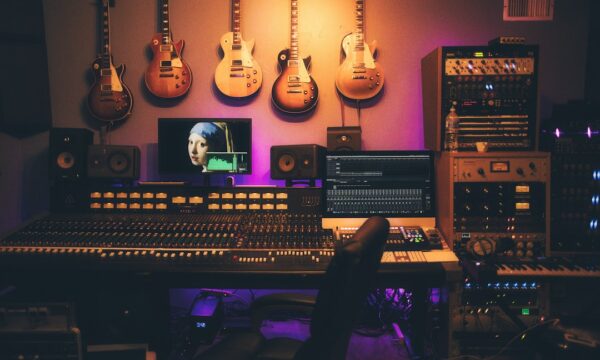 Are you ready to elevate the sound production quality of your current project from good to amazing?  You've already taken your project this far, now it's time to hand it over to a real pro to push it past the finish line where it can sparkle and shine in all its radiant audio glory.
"With over 20+ years of extensive experience, spread out across numerous
successful audio/video production projects, I know what it takes to bring out the
absolute best audio production quality in any project – big or small."
I offer a wide variety of in-demand audio production services including audio mixing and editing, post-production work, voice-over talent, podcast editing, custom sound design, one-on-one audio production lessons, and much more. To find out more information about each one of the services that I have to offer, simply read below right now.
………………………………
"Music begins where the possibilities of language end."
– Jean Sibelius –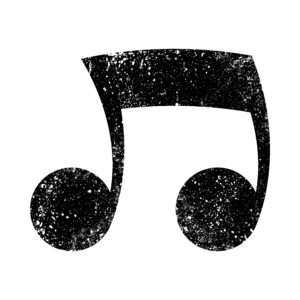 • MUSIC PRODUCTION, CREATION & COMPOSITION
If you're looking for an extensive "one stop shop" when it comes to everything music production – then you've just found it. I can do it all, from initial music composition and scoring, to recording and producing, and of course – professional editing and final mixing. No matter if your project is based on an upcoming film score, a new online video or ad, a live performance, a video game, or a classical ensemble, I can take your vision and bring it to life. I have a long track record of music production success in various projects across film, television, albums, installations and more. 

• AUDIO MIXING & EDITING
The first steps of any audio-related project are the initial recording and production. The next logical steps after tracking are audio mixing and editing to further refine, improve, and enhance all audio tracks. Thanks to my in-depth knowledge, decades of experience, and the use of state-of-the-art mixing and editing technology, I'll become your trusted 'go to' audio engineer. I'll not only bring out the most polished and professional sound in all your projects, but I'll also bring your visions to life in a more beautiful way.

• AUDIO POST-PRODUCTION
Are you ready to save time and hassles when it comes audio post-production sound services for your own audio/video projects? Now you can leave all the hard and tedious work up to me. When it comes to professional audio post-production services including sound design, foley, and all other related post-production services, I have you covered. I'll ensure that your video project will seamlessly and sonically translate across all audio/visual mediums including the Internet, television, radio, and even in theaters.

• SOUND DESIGN
Sound design goes well beyond just the sounds you HEAR. It also creates an atmosphere of FEELING that uses select sounds to triggers emotions, ignite deep-seated emotions, while also setting the right tone for your story. To put it more simply, sound design creates unique worlds that takes listeners to new and exciting places. For decades now, I've been doing sound design for a wide variety of projects based in radio, film, gaming, and more. I have an extensive library of SFX and other production music tracks that can be used as viable sound design options, or everything can be created from the ground up.

• PODCAST & AUDIO-BOOK PRODUCTION
Do you have a podcast or audiobook already recorded, but feel it's still a bit rough around the edges when it comes to overall sound quality, formatting, time requirements, etc.? Let me breathe new life into your pre-recorded podcast or audiobook to ensure that they not only sound professional, but also meets all ACX requirements. This way your podcast or audiobook will be distribution ready to be published on popular platforms like Audible, iTunes or Amazon.

• VOICE-OVER PRODUCTION
When it comes to effective voice-overs as well as ADR (Automatic Dialog Replacement) for everything from audio-books to podcasts, you need to incorporate 3 critical components to make them perfect. These 3 components include: a captivating voice, the right style elements, and a recording technique that'll bring your story to life in a way that simply can't be ignored. With my voice-over production services, not only will I incorporate the right audio elements to represent your story in a unique and remarkable way, but I'll also ensure that the most important nuances (including consistent rhythm and pacing) are also set in place.

• AUDIO INSTRUCTIONS, LESSONS & TRAINING
Do you a burning passion or a flickering interest when it comes to learning more about audio production and integrated media? Or maybe you already have some knowledge and skills in this department but feel stuck and want to take your skills to the next level. Either way, I'd love to help you make the leap forward. I offer 100% personalized (and fully tailored) audio instructions, lessons, and training for anyone interested in this exciting industry. This will help pave the way for you to become better at production when it comes to your own audio/video projects, or if you want to turn your unique talents and skills into becoming a professional engineer or producer.